---
SPECIAL EVENT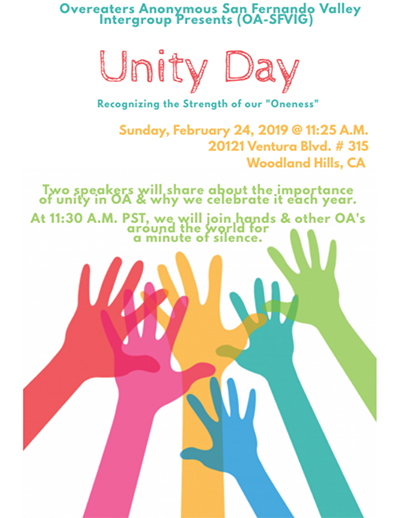 UNITY DAY
When: Sunday February 24, 2019 11:25am
Where: OA Office – 20121 Ventura Blvd., #315 Woodland Hills
What: Two speakers will share about the importance of unity in OA and why we celebrate it each year. At 11:30am PST, we will join hands & other OAs around the world for a minute of silence.
Cost: Free, but the 7th Tradition basket will be passed.
---
To see upcoming events from other OA intergroups, click here.