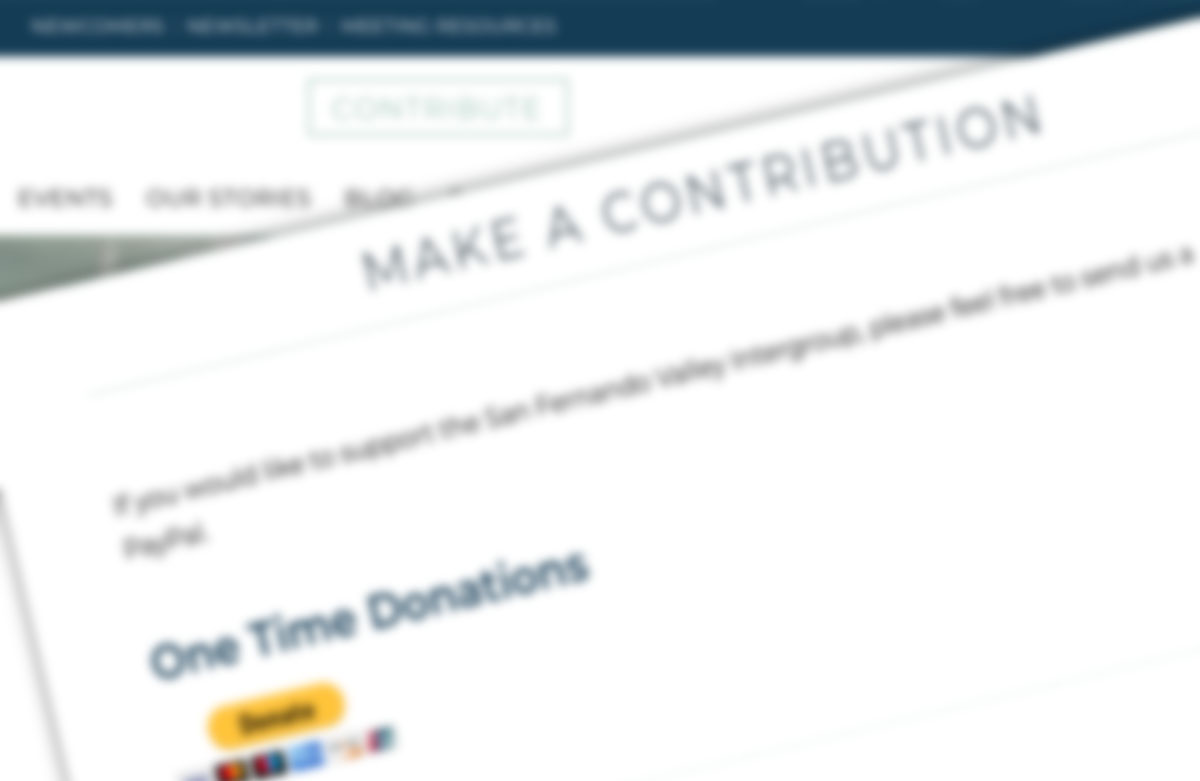 Giving Directly to the Intergroup
Monetary donations to our intergroup are down as of this writing, and members of the San Fernando Valley Board are challenged with finding ways to attract increased contributions. While many meetings share a percentage of their Tradition Seven collections with the intergroup (as well as Region 2 and World Service), individual members of OA who are inclined to help are encouraged to donate to the intergroup itself. The information below focuses on two methods for giving directly through our web site.
Most pages on oasfvalley.org have a large CONTRIBUTE button near the upper right corner. Clicking this button opens the intergroup's official MAKE A CONTRIBUTION page where there are options for One Time Donations or Recurring Donations of any amount.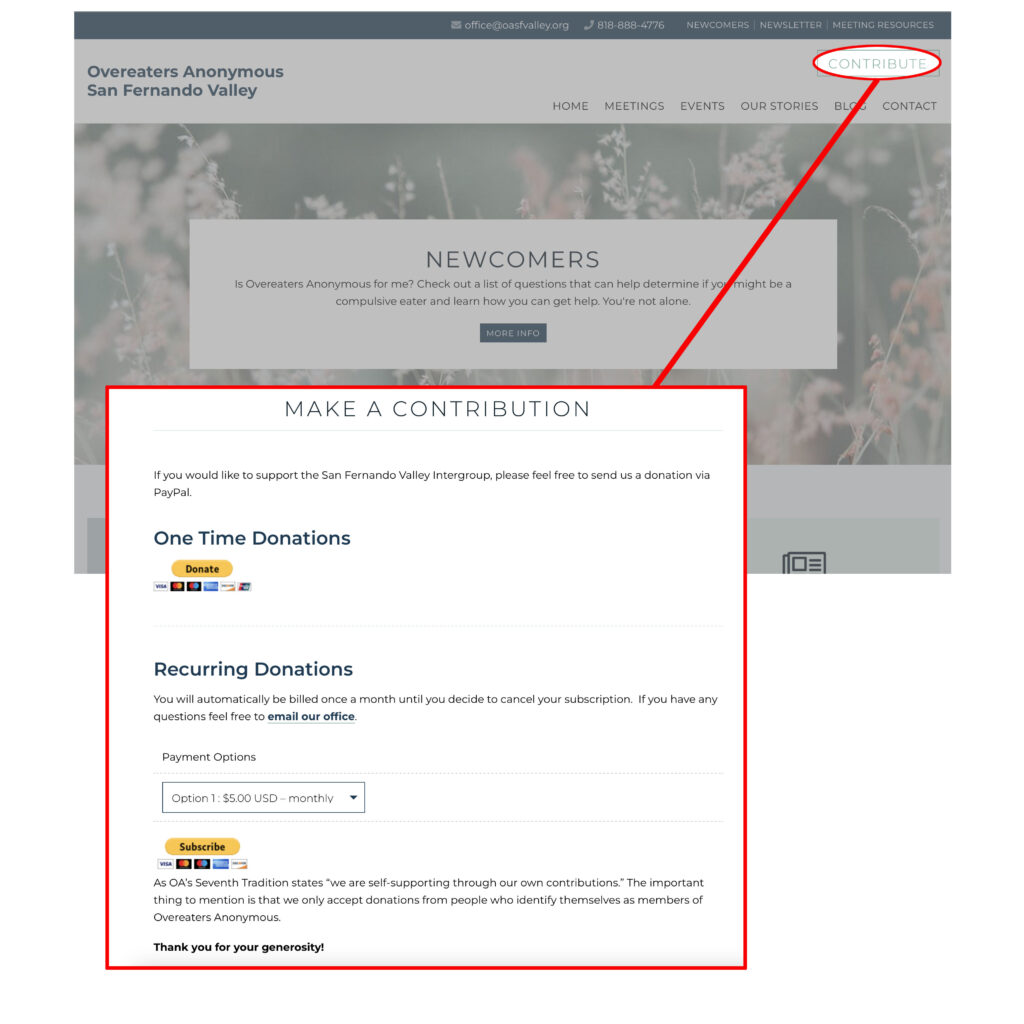 Another pathway to the same MAKE A CONTRIBUTION page is a link/url that may be shared during any virtual meeting either by typing it into the chat manually or by copying and pasting it from this post into the chat. The link/url is…
Contributions of any amount are appreciated.
A blog post with tips for making Tradition Seven donations for specific meetings is coming soon.